SARUKANI to Ignite the Stage at "MIDNIGHT SONIC" this August 19th!
2023.09.16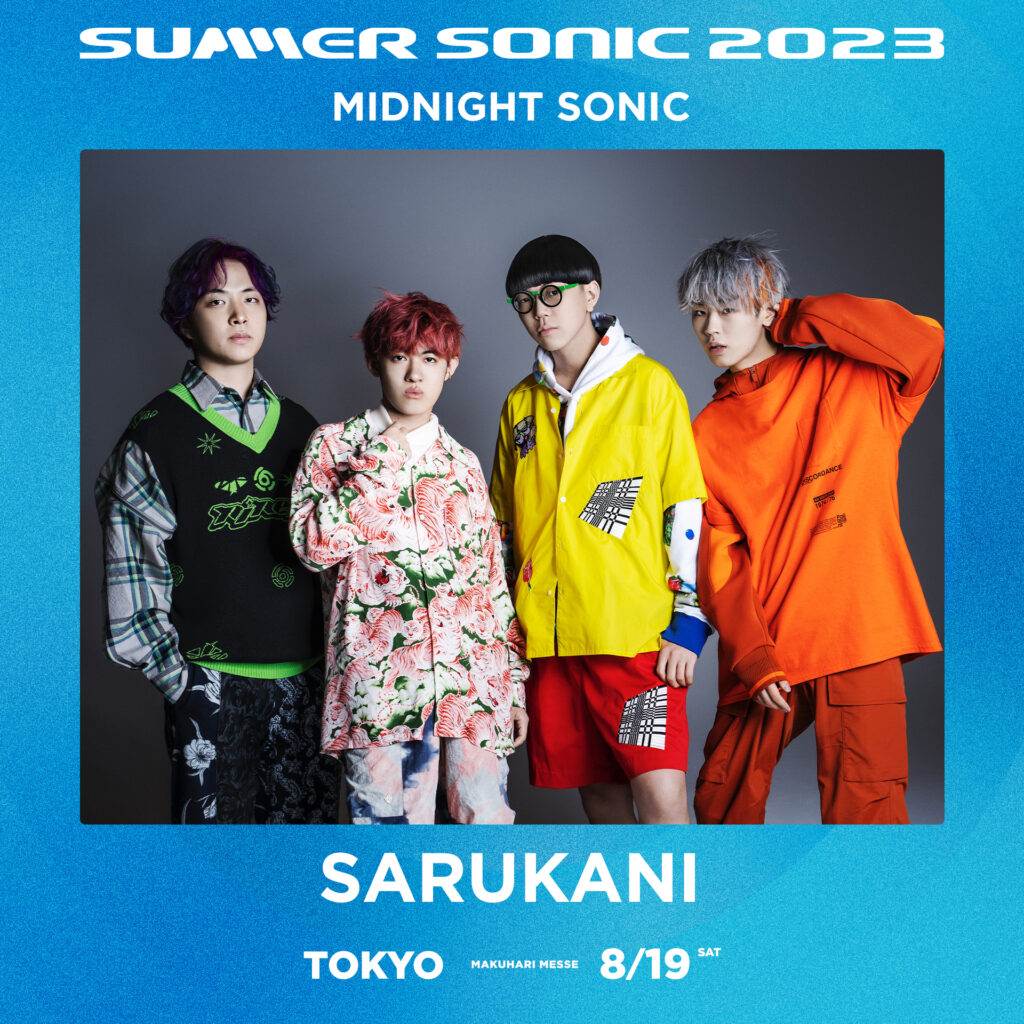 The summer night sky is about to witness a musical revelation like never before! On August 19th, get ready to be spellbound as SARUKANI makes a groundbreaking debut at this year's SUMMER SONIC "MIDNIGHT SONIC". The air will be electrified with the energy and passion that SARUKANI brings to the MIDNIGHT STAGE.
🔥 Venue: MIDNIGHT STAGE
🔥 Details: Explore More
🔥 Note: Tickets have completely SOLD OUT
Don't miss out on the buzz and stay tuned for an explosive performance that promises an unforgettable experience. Witness history in the making, as SARUKANI sets the stage ablaze with a performance that's anticipated to be nothing short of legendary.