The Gospellers' New EP "HERE & NOW": Featuring a Track Collaboratively Produced with SARUKANI
07.12.2023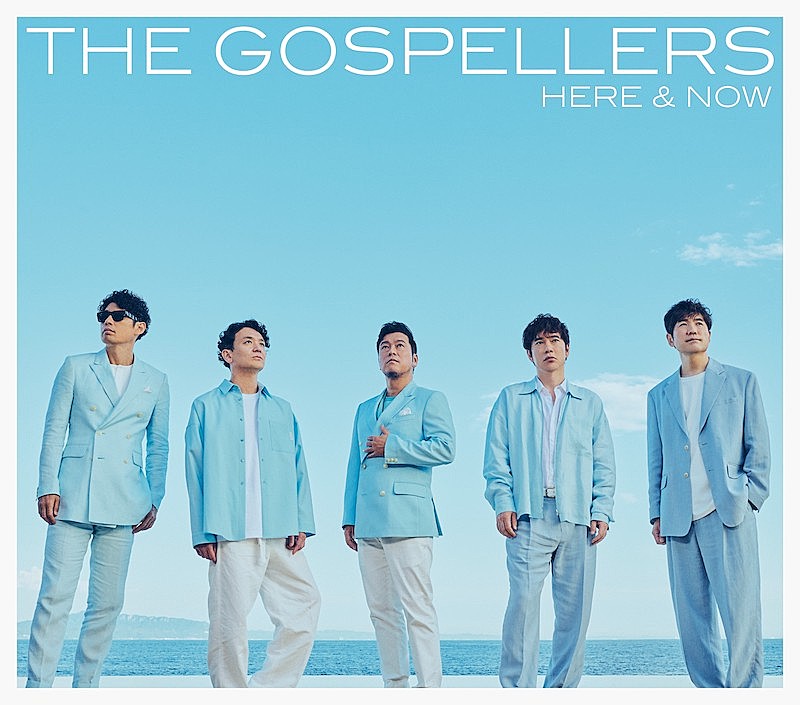 Mark your calendars for August 23rd (Wednesday), as The Gospellers are set to release their new EP "HERE & NOW", showcasing a vibrant collection of 5 new tracks. This exhilarating collection features a collaborative masterpiece, "XvoiceZ feat. SARUKANI", contributed by none other than SARUKANI themselves.
The track was sculpted into a harmonious delight solely with the voices of all nine members, encapsulating the creative genius of Kohey in production and the lyrical prowess of KAJI. SARUKANI extends a heartfelt thanks to The Gospellers for this incredible experience and encourages everyone to eagerly anticipate the release.
【Comment from Kohey (SARUKANI)】
When I first heard about the opportunity to contribute a track, I was honestly thrilled to the core. We aptly named the track "XvoiceZ" to signify the union of the X generation's Gospellers with the Z generation's SARUKANI, transcending generations through vocal harmony alone. This collaboration has spawned a track with an unparalleled impact, embodying what happens when X and Z converge! It features the beautiful harmonies of the five Gospellers and the powerful beatboxing of the four members of SARUKANI, culminating in an extraordinary creation. I truly hope that this track resonates with many, and am eagerly looking forward to the feedback.
Tracklist of "HERE & NOW"
"XvoiceZ feat. SARUKANI" / (SARUKANI) – Lyrics by KAJI, Composed & Arranged by Kohey
"Summer Breeze" / (Penthouse Shintaro Namioka, Maho Oshima) – Lyrics by Shintaro Namioka & Maho Oshima, Composed & Arranged by Shintaro Namioka
"Mi Amorcito" / (YUUKI SANO) – Lyrics by YUUKI SANO & Saeki youthK, Composed by YUUKI SANO & Daishi Noguchi, Arranged by Daishi Noguchi
"After Slumber" / (Hare Ichiban) – Lyrics, Composition, & Arrangement by Hare Ichiban
"Asterism" / (Maiko Ichikawa) *Selected from the general public submissions for acapella tracks in 2020. Lyrics, Composition, & Arrangement by Maiko Ichikawa & Yoichi Kitayama
──────────────────────────────────────────
【Reserve your copy of the EP "HERE & NOW" releasing on August 23rd】
Reservation URL: Click here to reserve